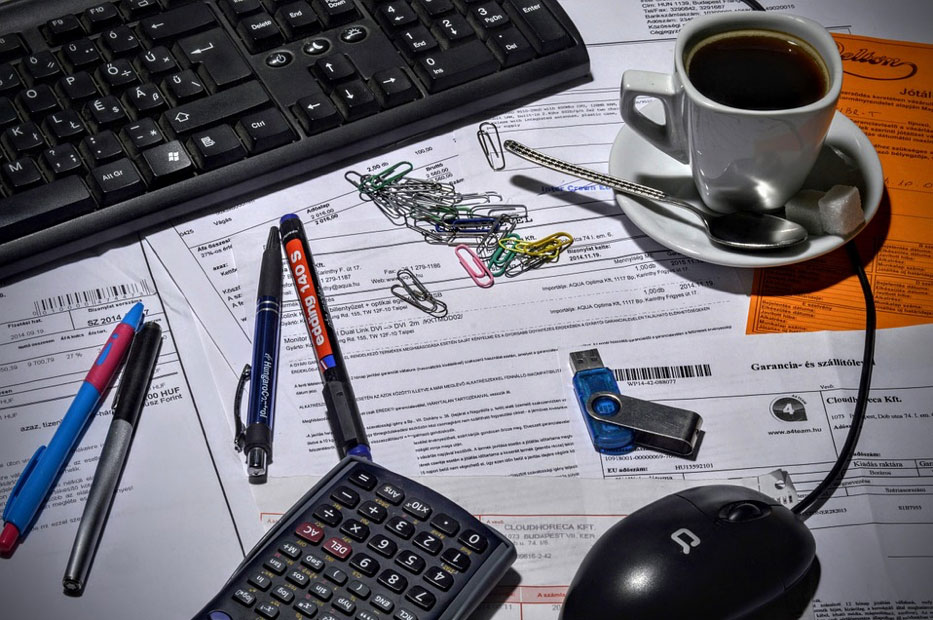 How much time does your accounting team spend processing invoices and receipts every month? How long does it take the average invoice to be processed and enter your system? Every extra day that an invoice sits unprocessed, it's another day until the invoice is paid. Using Xtracta, our system can automatically read, process, and sort your invoices, eliminating hours of manual work that would usually be handled by your employees. Not only will your invoicing processes speed up, but our automated data capture solution will result in fewer errors.
If you aren't sold yet, let's dive into why automated invoicing might be the right choice for your company.
Why Automate Invoice Processing?
Xtracta's Optical Character Recognition (OCR) makes it possible for companies to process large volumes of receipts, invoices, contracts, and other complex documents that typically would require an entire team to process. The benefits of our system are straight-forward, helping businesses in a variety of ways:
No manual data entry. Our OCR system means that you can greatly reduce or even eliminate your manual data entry operations. Xtracta helps both big and small companies to become more efficient. Many companies have used our system to automate their invoice processing operations, allowing your accounting team to focus on more important tasks.
Remove human error. No matter how well-trained your data entry team is, there are always going to be some errors. Xtracta's data capture solutions offer extremely accurate data capture, reducing human error and processing errors that many companies have simply grown used to. Over time Xtracta uses machine learning to improve its data capture processes, reducing errors over time.
Free up staff to focus on other things. Employees in your finance department likely have more important things they could be doing than manually processing incoming and outgoing invoices.
To put it simply, processing a large number of invoices and receipts by hand is an unnecessary time-sink with the types of solutions that are out there today.
Xtracta Integrates With Popular Financial Software Solutions
It's important that you seek a solution that seamlessly integrates with your existing accounting software. While it is possible to develop your own connection between two pieces of software using API protocols, it is always much simpler to use a solution that already connects to your software of choice.
Xtracta can natively connect to some of the most popular financial and accounting software solutions out there today. Additionally, companies can use the Xtracta API to connect to their own custom software. If you want to learn more about Xtracta's integrations, check out the Xtracta Marketplace page. Xtracta's platform can be personalized to your own workflows, processes, and branding to ensure that users have a seamless experience that doesn't interrupt your current operations.
How We've Helped
If you came to us looking for help with invoice processing, you wouldn't be the first! Xtracta has helped some of the largest companies in the world to improve their invoice processing procedures with automated data capture.
Let's take a look at some of the companies that Xtracta has helped with invoice processing, and see what they have to say about our service:
Scandinavian Vehicle Distributors — "We estimate eDocs is reducing time spent on invoice entry by 40%, freeing up two to three days a month for our accounts payable person." –Andrew Buchart, Financial Controller.
Nandos — "Xtracta automates repetitive tasks, freeing staff to concentrate on value-add projects." –Vaneeta Bhula, Accountant
Ryman Healthcare — "We process on average 15,000 invoices every month. eDocs is saving us hours of work each week." –Rebecca Payne, Accounts Payable.
The best part about Xtracta is that setup is quick and easy! Xtracta uses artificial intelligence and machine learning to continually improve. You just have to show the engine some of your typical invoices, and Xtracta will learn what data to extract from your invoices. Xtracta can capture almost any data point from invoices including line items, tax amounts, and PO numbers. Over time, the system will continue to fine-tune its processes, resulting in faster and more accurate data capture.