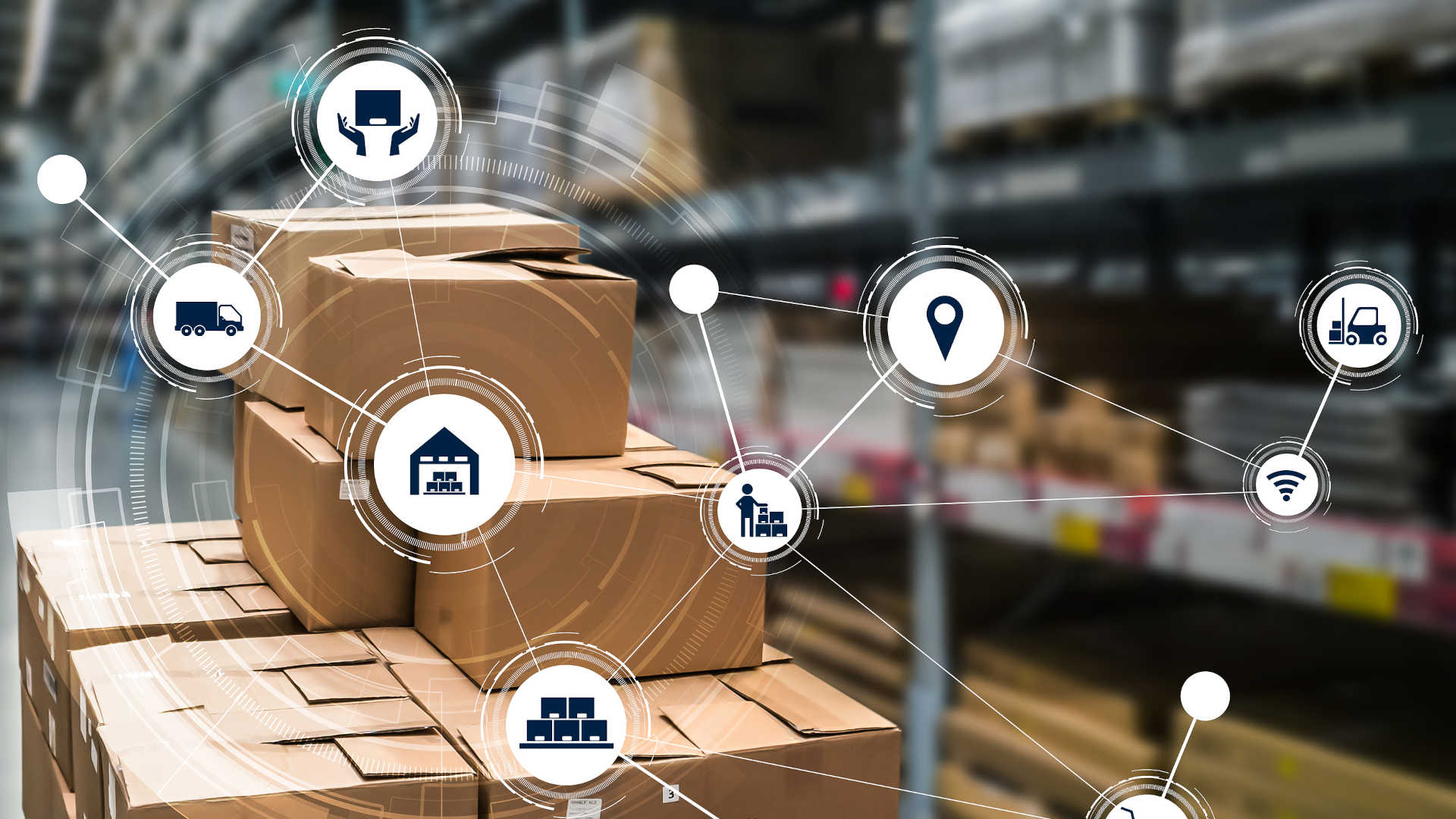 How Automated Inventory Systems Improve Inventory Management
As a sub-element of supply chain management, inventory management has been around for more than 20 years. Here, we explore the current state of inventory management and delve into the possibilities offered by automation solutions such as Xtracta's OCR & AI data capture technology.
Learn about the importance of automated inventory systems for supply and demand, the importance of data for company resilience, and more.
Why Is Inventory Management for Supply and Demand So Important?
Inventory management is fundamental for every company dealing with products, but why is it so important? As every business that survived the aftermath of COVID-19 would know (and, likely, those who did not survive learned…), a planned and properly managed inventory management system is essential for a company's long-term resilience and profitability.
With market trends constantly evolving and the variability of people's preferences, customer demand can be difficult to forecast. While there is a need to maintain a sufficient supply of goods and materials to buffer variability, an abundance of stock that nobody buys is not profitable either.
Simply put, efficient inventory management helps companies know what they have on hand so they can sell products without selling more than they stock; no company wants to be caught off guard needing to buy difficult-to-obtain stock.
A streamlined inventory ensures that companies don't store products in excess (wasting precious space and resources) while simultaneously ensuring that they meet customer demand.
The Importance of Data in Inventory Management
High-quality inventory data is critical for companies to acquire products from their suppliers and for sales and demand. Businesses need information-rich data to know exactly what inventory levels they have and forecast what they need to buy. The more quality data a company has, the higher its chance of accurate forecasting, planning, ordering, and stocking
Inventory Management Challenges for Suppliers
Fast and accurate inventory management is essential for suppliers who must fulfil customer orders and ensure sufficient stock without overstocking products.
For example, suppose a supply company orders 50 TVs from a distributor. When the shipment arrives, the company must verify that they have received all 50 TVs. To do this, they need to review the documents alongside the product delivery (inward receipts, delivery dockets, etc.) outlining the shipment's contents. They'll use these documents to update the inventory management system, ensuring that the company knows exactly how many TVs they have and can distribute to their stores.
Traditionally, this was a very paper-heavy and manual process. Companies would need to:
Send their purchase order to their supplier
The supplier then sends the ordered products to the customer
The customer then validates the delivery against their original purchase order.
The customer ensures that what they've ordered has been delivered by validating the delivery against the original purchase order (given to the supplier). However, a common occurrence is that suppliers don't have the necessary stock to match the purchase order or make mistakes in the order fulfilment. Various common scenarios include:
The supplier doesn't have enough stock to fulfil the order
The supplier delivered the wrong product (a frequent occurrence)
A product was superseded, and thus the supplier provides the new version, which may not always be a suitable replacement
Such occurrences can frustrate the buyer as it disrupts their system. For example, they may no longer have what they thought they were buying. The product they received may not satisfy their own customers and may not match their marketing collateral (put out for a certain product).
Inventory Management and How Automation Changed the Game
As you can see, navigating supply and demand challenges has always been complex. Inventory management requires much matching between different documents, including everything from the original purchase order to the delivery docket and invoice. However, with the innovative automation solutions available to businesses nowadays, inventory management doesn't have to be a hassle, especially for accounts payable teams responsible for document validation and invoice processing.
For example, when suppliers pay for a shipment, they only want to pay for what they receive. If a supplier submits an order for 50 TVs from their distributor and receives an invoice for 50, but only 45 TVs arrive, they will only want to pay for the 45 TVs delivered.
To ensure the invoice is the right amount, the supplier must verify that the delivered product matches what they have been charged. Traditionally, dealing with situations like this would have been vexing and time-consuming. However, many automation systems today have convenient processes to account for these discrepancies. Automation systems will often do things like automatically raise a credit request with the distributor, ensuring that the buyer gets credit for the products that weren't delivered.
It is important to have an automation solution that automatically reads those documents, feeds them into systems to match them, and manages discrepancies. Xtracta is one part of that. Through our OCR data extraction technology, businesses can gain highly accurate data from their documents that they can rely on for improved forecasting and inventory visibility. Xtracta also partners with different product providers offering inventory management solutions; our technology can seamlessly incorporate into related systems that provide tracking and processing, generate requests, and so on.
By working with Xtracta and our partners, businesses can drastically reduce the time required to handle this process.
Automating Inventory Management for Suppliers & Distributors
As shown above, efficient inventory management is crucial for customers/buyers. However, it's equally important for product suppliers and distributors.
For example, suppose you're a distributor of a product selling to various stores. Usually, what happens is that those stores will issue the purchase order to you, the distributor. That purchase order may be very long and detailed. Entering this data manually into your management system from physical or faxed purchase orders (which used to be the only way) was very complicated, time-consuming, and required much paperwork. While In the modern age, there are more EDI (electronic data interchange) integrations between the buyer and distributor. However, due to the cost and complexity of such interchange connections, these generally are only used for business relationships with very high volumes, leaving a tail of smaller buyer/seller relationships still relying on standard purchase order documents. These documents are now sent between the parties typically by email rather than physically sent or faxed. But even so, these still require manual data entry by the recipient of the document into its system, i.e., the supplier/distributor.
Another issue to consider with manual inventory management is data matching. For example, data matching is crucial when dealing with discrepancies between customer and distributor codes. 
Often, customers will have their own code for a product that doesn't match the distributor code. For instance, a distributor may have a certain TV product code registered as ABC while the customer code for the product is 1964. The distributor must know that the customer's product order code is for their ABC TV to ensure that the right product is delivered; this requires data matching between systems.
Automation solutions like Xtracta make it easy for distributors to accurately capture order information, match data between systems, and speed up sales order processing. Rather than manually entering orders into auto-management systems responsible for customer purchases, a system like Xtracta automatically captures the data from those orders and raises those orders in the system. It also matches orders, making it easy to keep track of code variations, so distributors can quickly provide the right products back to the customers.
Optimise your inventory management processes with Xtracta today
Are you looking for ways to optimise your inventory management and related processes? While we don't promise to solve all your inventory management problems, Xtracta's advanced data extraction, document classification, and data matching capabilities are ahead of the competition. Powered by OCR & artificial intelligence, Xtracta can seamlessly integrate into any management software to streamline your processing and easily turn your data into a digital format. Get in touch with the team at Xtracta to discuss the possibilities.