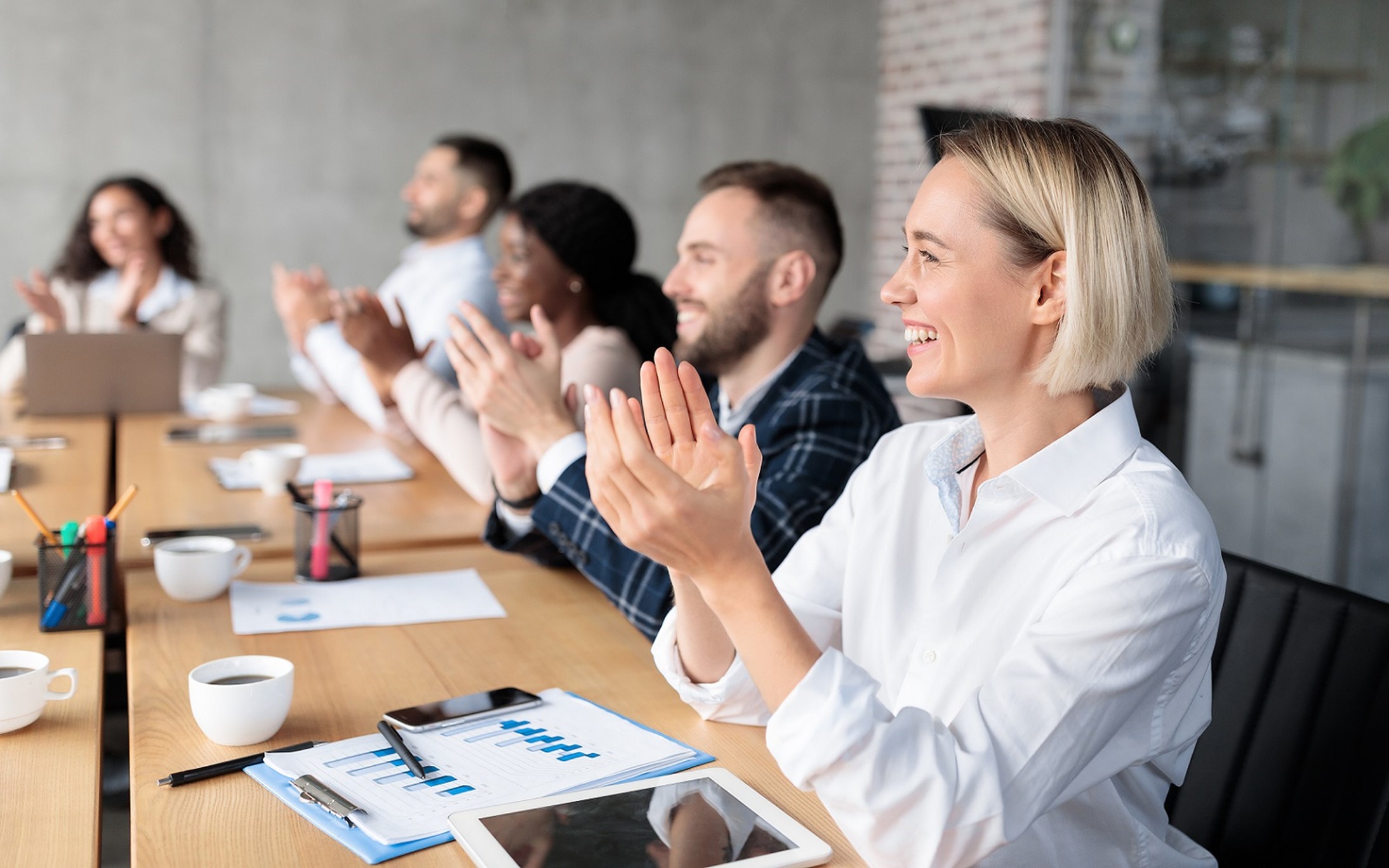 How to Promote an Automation First Work Culture
Process automation can help organisations work smarter, saving time and money with highly accurate document capture software. However, when it comes to introducing automation into an organisation, the benefits of the change are not always self-evident.
While organisations may be interested in automation, one of the main challenges that can prevent automation success is if projects are met with internal resistance from staff. Workers may have become comfortable and settled into the established way of doing things; it's not uncommon for people who have worked with set processes for a long time to meet the idea of change with scepticism. However, this doesn't have to be the case.
Encouraging a Culture of Automation-First
One of the biggest challenges that organisations are faced with when bringing automation into the company is trying to modify the culture so people are receptive and ready to embrace automation, rather than meet it with varying levels of reluctance.
There are various strategies businesses can implement to minimise pushback from within the company. Below, we discuss three effective ways organisations can introduce automation into their business to promote a smooth integration.
Promoting an Automation-First Philosophy within Senior Leadership

One of the main reasons why automation projects might fail is if the business leaders or technology leaders in charge do not have the right growth mindset. Therefore, a key step that businesses can do to ensure automation success is prioritise the placement of senior leadership roles within the company.

When businesses hire for managerial positions, they need to ensure that the people they hire have the right philosophy in mind, e.g., choosing leaders who have an automation-first mentality.

To ensure this growth mindset is maintained within senior leadership, organisations might have their leadership positions rotate more quickly than less senior positions in the company. For example, a CFO (chief financial officer) may have a shorter tenure than someone who works Accounts Payable.

The main priority for an organisation looking to introduce automation is to ensure that the culture of the senior management is one that embraces automation. It should also be their job to deliver the cultural change necessary to the organisation, ensuring that everyone is receptive and on board for the changes ahead.

Have a Centre of Excellence for Automation

Another way that organisations can approach automation implementation is to have a centre of excellence for automation. In this instance, the whole purpose of this department within a company is to implement and promote automation throughout the business.

However, this approach can be a little more challenging for organisations to adopt. This is primarily because establishing a separate department within an organisation to promote automation and change the culture in other departments can be more difficult to achieve. This is especially true if the department in charge of automation does not have personal relationships or working relationships with people from other departments.

A department dedicated to bringing automation into the company may be able to find and suggest good ideas for other departments. However, the responsibility of unifying workers within a department will fall to the department leads and workers themselves. They are the people who will be implementing the new processes and therefore, need to be willing to embrace a new culture of automation.

Delivering Automation within a Broader Concept

Another approach that many businesses can take to bring automation into the organisation is to deliver it as part of a broader concept.

For a heavily paper-based company that relies on manual data entry staff to do the bulk of the work, automation can be introduced to the business by piggybacking it in on a broader concept of implementing new record management systems. Rather than delivering a specific project centred around automation, companies can introduce a new process around electronic records keeping or document processing.

This approach within a company can often get much more enthusiasm because it's something that is not just replacing one process with another, but also delivering additional value.

A classic example for clients Xtracta has worked with include introducing new Accounts Payable systems as a broader concept that encompasses automation. There are various obvious benefits to introducing systems such as these. Businesses that need to keep track of physical paper files—files that may need to be passed around the office and potentially across different campuses (especially when multiple levels of approvals are required)—spend more time and energy locating these files and keeping track of them. Accounts payable automation software is designed to make that electronic so everyone can see, at any point in time, where things are.

In general, this approach to automation will often evoke more enthusiasm from internal teams because they can see a lot more benefit from it. Automation and data extraction can therefore be piggybacked in as part of that service.
Create an effective implementation strategy with Xtracta today
Regardless of industry, Xtracta's versatile document automation and invoice OCR software can boost efficiency and productivity for your organisation. Get in touch with our team today to discuss the benefits of automation for your business.