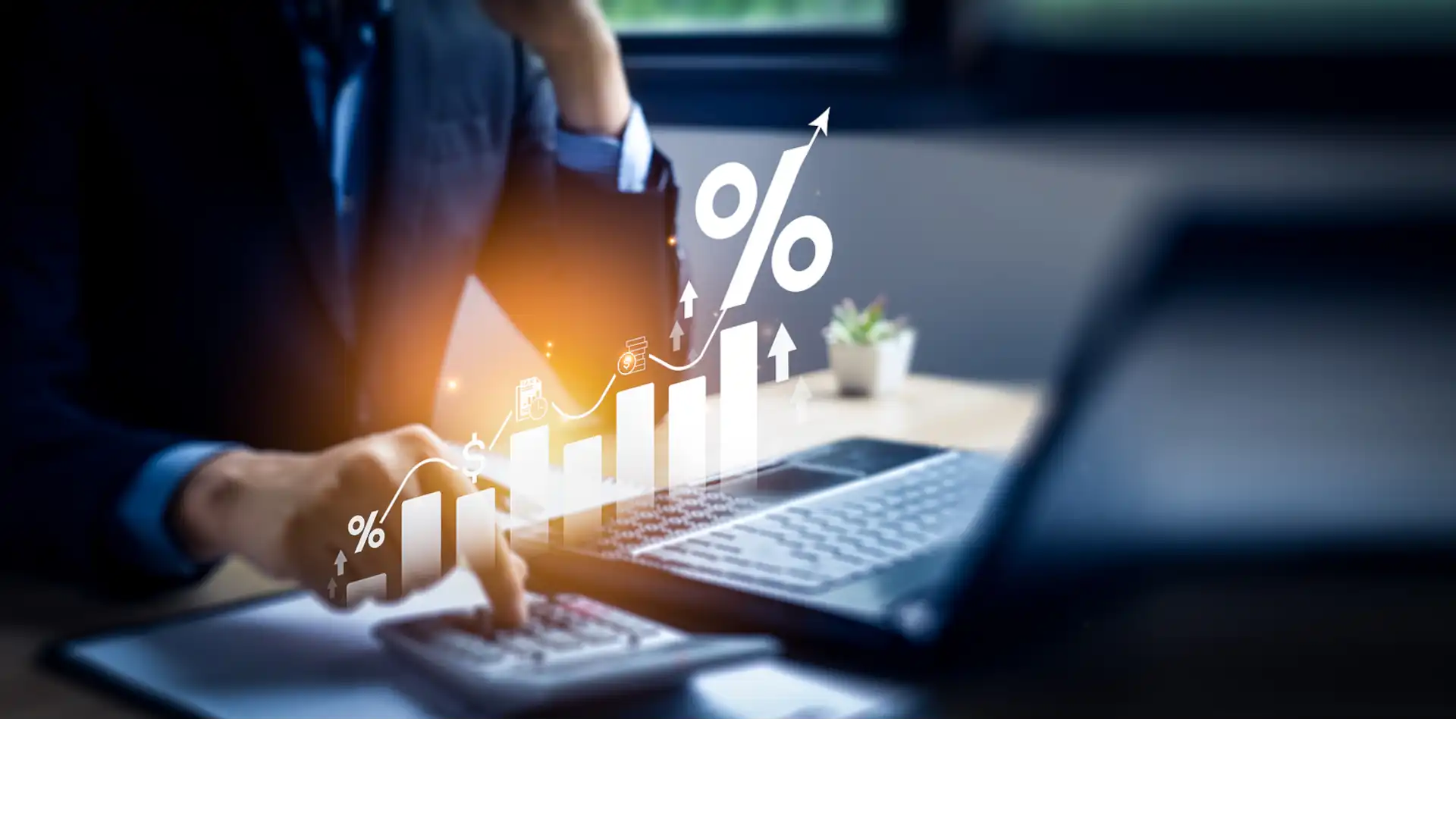 How to Calculate ROI When Choosing an IDP Solution
Implementing an Intelligent Document Processing (IDP) solution is one of the most compelling investments any business can make. The investment can pay off quickly, often in just a few months. So, how do you determine its potential value to your business? 
In this article, we'll explore  how to calculate ROI  when selecting an IDP solution, factoring in crucial variables such as labour costs and location. 
Understanding the Basics of IDP ROI Calculation
Businesses typically invest in IDP to save time and costs. AI-powered IDP solutions automate manual, repetitive tasks that hinder productivity. These tasks may range from data entry and email sorting to document classification. No matter the use case, the time and labour saved when implementing an IDP solution can be substantial, resulting in significant cost savings for the business.  
 The easiest way to begin ROI calculation is to determine what you'll save from implementing the IDP solution. 
To do this, you'll first need to determine the time, costs, and resources associated with the manual tasks that the IDP solution will replace. Then, you can determine what level of automation you want to achieve with the IDP solution. For instance, you may aim to automate 80% of the tasks previously done manually. This percentage varies from business to business, depending on their needs, goals, and capabilities.  
Once you have estimated the automation percentage, you can quantify the cost savings and time freed up with a simple analysis, as shown in the example below. 
ROI Calculation Example
Consider an example where a business aims to automate 80% of the data entry process.  
Team size: 10 people

 

Percentage of time spent on data entry: 50%

 

Annual salary per worker: $50,000

 

Goal automation percentage: 80%

 

IDP solution cost: $30,000

 
In the above scenario, a team of ten people spend half their time on data entry, equivalent to five roles. With an IDP solution, a goal to automate 80% of the manual work equates to cost savings of four roles.  
If each worker earns $50,000 and your goal automation percentage is 80%, then the calculation for a team of 10 spending 50% of their time on data entry would be four roles x $50,000 each. This equates to $200,000 in salary savings. 
On top of salary savings, there are additional costs to consider, like overheads for office space and equipment. Once you've factored in these aspects, you can compare the savings to the cost of implementing the IDP solution. So, if the IDP solution costs $30,000 for implementation and software licensing over a year, your Return on Investment (ROI) becomes evident within a few months. 
Factoring in Labour Costs and Geographic Variables
It's important to note that the ease of calculating ROI can differ based on the size of the company and its location. Larger companies with substantial teams performing repetitive tasks may find it relatively straightforward to determine ROI. For instance, if a large accounts payable team within a big company automates data entry using IDP, the time saved can be clearly linked to cost savings. 
For smaller organisations, calculating ROI is typically more nuanced. Let's say you have an IDP solution with ten different use cases throughout your company using that system, and each use case only affects one or two workers for each participating department. In such cases, calculating ROI may require looking at multiple aspects of the business, such as individual employees' time sheet sheets and process improvements. The impact of changes might be distributed across various functions, making it more challenging to isolate the exact ROI from a specific solution. 
Wages and salaries also vary greatly across different regions and cities. For instance, a worker in a high-cost area like New York would likely command a higher salary than someone in a less developed city. This difference in labour costs can directly affect the return on investment for an IDP solution. 
Beyond Monetary ROI: Nuanced Returns
Of course, cost savings don't define ROI calculations on their own. IDP solutions can bring many nuanced benefits that offer immense value to your business. It's important to account for these factors when selecting an IDP solution. Some of these benefits may include: 
Fewer Recruits Needed
With the time saved from implementing IDP, employees can focus on other responsibilities; employers could even reassign them to new company areas. Businesses can fulfil roles they may not have been able to fill previously. This is particularly beneficial in a tough labour market, where finding and hiring new skilled staff is challenging. 
Improved Accuracy and Compliance
Manual data entry processes are prone to errors, which can lead to a raft of problems for businesses. For example, in accounts payable – a popular starting point for IDP solution implementation – this could mean paying the wrong amount to a supplier or even paying incorrect suppliers. In addition to affecting direct costs, such errors can negatively impact a business's reputation. Replacing these processes with an IDP solution can prevent issues with accuracy while maximising employee efficiency remarkably. Such improvements positively impact business operations and leave a positive impression on trading partners and clients, ultimately increasing retention.  
Maximise Your ROI: Invest in an IDP Solution with Xtracta
IDP's ROI potential is unmatched, with rapid payoffs that can reshape a company's financial landscape. Considering cost reductions and more nuanced benefits will help you make well-informed decisions and maximise the advantages of IDP adoption. 
Ready to make a valuable business investment that will pay off fast? Work with Xtracta today. Our highly accurate  document automation  solutions are helping businesses work faster and smarter. With our innovative AI-powered software, you can feel confident you will recover from your IDP investments quickly. Contact an Xtracta expert to learn more about our IDP solutions.