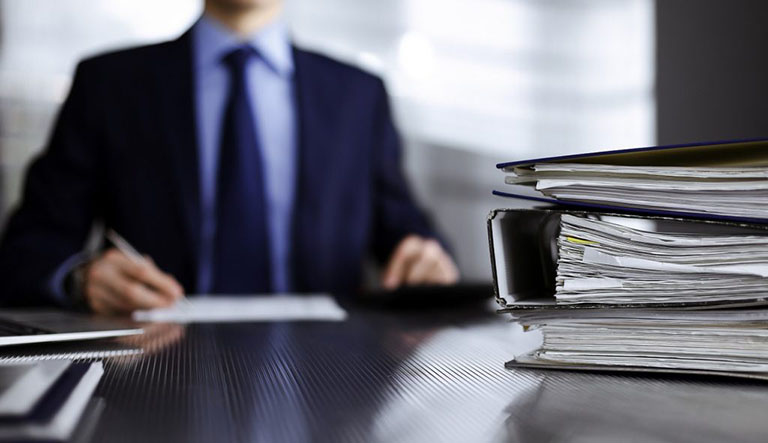 While Intelligent Document Processing (IDP) helps SMEs to grow, it also plays an instrumental role in the internal operations of larger companies. Below, we explore the importance of Document capture software and OCR technology for large businesses and companies looking to grow.
Data Processing for Small and Large Companies
Data is a fundamental part of every organisation's workflows as it enables the daily progress of many business processes. Furthermore, for many businesses—especially large organisations or companies looking to advance in their industry—the pressure to reduce company costs, satisfy the demand of an ever-growing client base, and comply with changing regulations are all exhausting processes that rely heavily on a company's ability to process data effectively.
Data can exist in a range of formats including physical documents, images, e-mails, and other unstructured formats. To manage this constant flow of data, most companies have some form of data management system in place, but at different scales and with different levels of complexity.
For smaller businesses that are centred around only a small team of employees working under one managerial person, centralising processes is often easier than for large companies, as the receival and authorisation of tasks can be quickly distributed and completed. But for large organisation structures with thousands of employees, the length of time between receiving, authorising, and completing tasks can be exponentially more time-consuming and complex.
That's where Xtracta comes in.
The Top 4 Benefits of Business Process Automation for Companies
Through the use of intelligent document processing and data extraction software like Xtracta, companies can transform unstructured data through more efficient processes which deliver more accurate results and better insights. Below, we cover the top 4 benefits of Business Process Automation (BPA) for large companies, discussing how businesses can leverage BPA to boost essential aspects of their workflow.
1. Centralised Management and Control
By centralising information and increasing transparency, business management can be consolidated for easy control and efficiency. Through data processing software like Xtracta, companies can seamlessly store information securely in one location, so that anyone authorised to access it can gain insights and reap the benefits of a high functioning, efficient, and easy-to-use data management system.
As an example, for a wholesale consumer goods company whose primary goal is the distribution of clothing and accessories, consolidating business functions into one centralised system will enable them to process customer purchase orders efficiently without the hassle of physically inputting and completing every order by hand. If a company is managing all these steps through manual data entry, they may require staff to be positioned at each of the distribution locations to process sale orders. In this case, without a centralised system they may have different processes for different locations leading to inconsistent client experiences and an overall inability to consolidate their order processing.
In this case, for example, if one of their clients sends separate orders for their (the client's) store branch in London, and a branch based in Paris, that client would likely experience different processing times, delays and levels of inaccuracy in the products shipping vs. what was ordered. This is often because the manual processes and people who handle them will differ from each of the fulfilment locations of the supplier. Having an automated central process forces these to be consistent.
This is just one example with automated data extraction software, bringing all kinds of processes together to operate consistently and with data being able to go through centralised locations. This not only allows for more transparency, it also increases the collaborative ability of a company, while allowing them to better utilise workers, which is vital for businesses that want to grow.
2. Get Direct Savings on Labour Costs
For companies looking to minimise business expenses, automation poses a profitable option. By automating monotonous, time-consuming tasks like data entry, businesses can reduce the number of hours staff need to spend on repetitive jobs each day. Furthermore, as a business continues to expand, data automation will decrease the need to hire new administrative staff for data processing, and existing employees can focus their time on completing more meaningful, challenging, and intellectually stimulating work. For businesses, this can result in an increased level of employee satisfaction, higher productivity, and a reduced turnover rate.
It's also worth noting that intelligent document processing is less vital for small business owners who only process a small amount of data. However, for large companies that process a considerably higher volume of documents daily, this is not the case. Implementing intelligent document processing software has a significantly greater impact on their Return on Investment (ROI), and is exponentially more profitable to invest in.
3. Increased Speed & Accuracy of Processing
Another advantage of intelligent document processing is the speed at which documents can be processed. Manual data entry is labour-intensive and time-consuming, which can be disengaging for staff and make the process prone to errors. By implementing data capture technology, businesses can streamline their processes, ensure error-free results, and have their work completed in a fraction of the time.
Relying on IDP or OCR solutions for business processes also makes it a lot easier for businesses to respond to unexpected changes such as a surge in customer purchase orders or a need to make up for a shortage of staff (if people are away sick). In these instances, companies are not held back by those human limitations. IDP systems like Xtracta allow companies to scale very easily to handle surges in load without delays caused by backlogged orders not being processed fast enough.
4. Business Scalability
IDP is a process-agnostic software, meaning that it can be highly compatible with many types of platforms or operating systems. The technology can be used effortlessly alongside other business management applications to unify business processes and it can process information in varying formats, such as fax, PDFs, excel sheets, image files, and more.
IDP is a highly scalable and effective processing solution for organisations to utilise, and larger companies especially have more to gain because it enables improvements in multiple aspects of their business.
For example, if a company that relies on manual data entry wants to scale and grow their business, but their country is suffering from a labour shortage, they will be hamstrung, unable to find the workers they need.
In contrast, intelligent document processing using Xtracta technology is practically infinitely scalable. Via the centralisation of business processes organisations can consolidate their teams into a single place.
Scale Your Business with OCR Data Capture Software from Xtracta
When it comes to maximising efficiency in business, intelligent document processing and automation tools are instrumental for the growth and success of large organisations. Get in touch with the team today to discover how Xtracta's invoice scanning and data capture technology can seamlessly be integrated into your company's existing software to save time, money, and help your organisation grow.