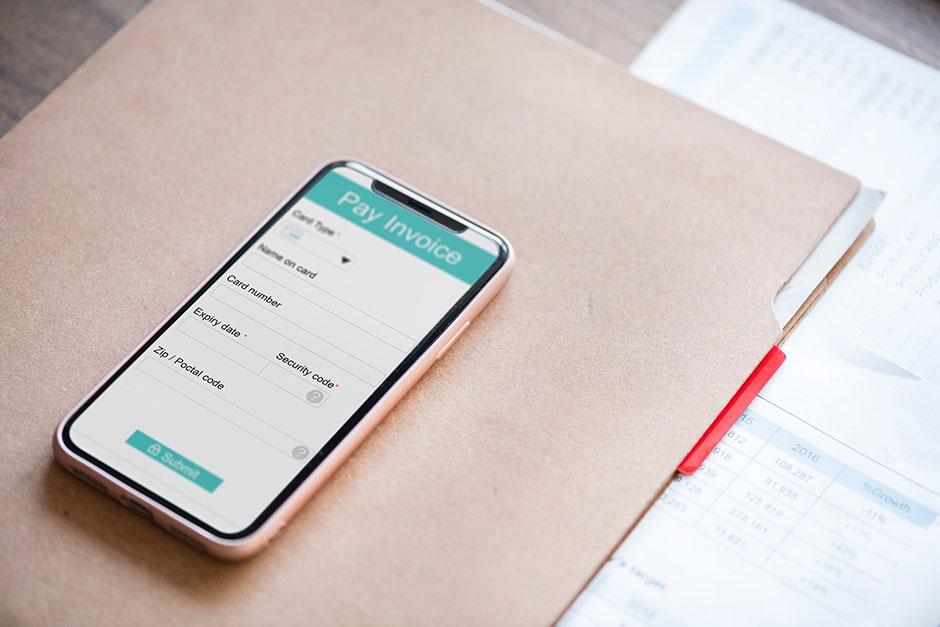 One of the biggest challenges many companies face when it comes to AP invoice processing is an over-reliance on people and manual paper processes. These labor-intensive tasks slow down the processing of invoices and increases the chances of human error.
There are many benefits to automating AP invoicing processes including time savings, cost savings, reduced security risks, and improvements in overall operational efficiency.
Let's examine and quantify some of the direct benefits that your company will enjoy from AP invoicing automation:
Save Time
A recent study by Aberdeen showed that AP invoicing automation can lower invoice processing times down from an average of 20.8 days to just 3.8 days in total. Time is a critical resource for any company. Fast invoice processing helps to improve relationships with vendors who will value the relationship more when they are paid quickly.
An automated invoicing solution will mean that your teams have to deal with fewer supplier inquiries. Additionally, your teams will have to deal with fewer lost and missing invoices, which 55% of companies with AP invoicing automation cited according to this study by ADP, cutting down on the back-and-forth between employees and suppliers.
Operational Efficiency
AP automation can improve operational efficiency in a variety of ways. At its most basic level, it makes invoice information easy to locate. No one likes being put on hold while you dig through the filing cabinets. An automation solution enables companies to quickly access and process invoices, improving relationships with vendors and customer service. It reduces or eliminates the repetitive tasks that employees spend a large portion of their day executing when using paper-based invoicing processes. Overall, automation leads to better visibility across transactions.
Cost Efficiency
According to a study conducted by PayStream Advisors, one of the biggest drains on costs and overall operational efficiency is high volumes of manual paper processing. This is particularly true for larger companies, making between $100 million and $500 million in annual revenue.
An automation solution leads to quicker approval cycles and an increase in on-time payments. This is helpful for agreements that include penalties for late payments or discounts for paying early.  A study by the Institute of Finance and Management showed that companies capture less than 20 percent of all early invoice payment discounts that are available to them.
Improved Data Security
Your AP department is responsible for managing large amounts of money every single day. Paper invoices leave a trail of critical information, and often that data is sitting in a stack of papers on an employee's desk. Automation helps to solve this problem.
A 2013 survey from the APP2P Networkshowed that most corporate fraud can be found in the Accounts Payable department, with over 61% of organizations suffering attempted or actual payment fraud. The Association of Certified Fraud Examiners found that organizations lose 5% of revenues from fraud alone worldwide.
Any AP automation system will include detailed permission systems that help companies to monitor and manage who can access what data, reducing the risk of a security breach or data falling into the wrong hands. Additionally, moving away from paper-based processes reduces the amount of documents floating around your building, keeping sensitive data safe.
Improved Oversight
While it may seem like automating accounts payable would take your teams farther away from the day-to-day operations of invoice management, the opposite actually ends up being the case. When you use automation, your team only has to dive into the details for relevant inquiries, giving them more time to conduct oversight and monitoring tasks with their workday.
Automation allows your AP department to collect information in relevant reports which helps them to evaluate their efforts from a top-down perspective. That level of reporting would take a lot more time with manual paper-based invoice processing. Giving your managers access to more relevant data helps them to understand their department on a deeper level, and make data-based decisions more quickly.
A Common Sense Approach
With all of the benefits that AP invoice automation makes available to companies, it's common sense for a company that processes a large amount of paper-based invoices to invest in AP automation. It improves operational efficiency by increasing accuracy, improving approval speeds, and freeing up your team's time to focus on more important tasks. Xtracta's Smart OCR Invoice Scanning and Capture system helps companies to secure these benefits.