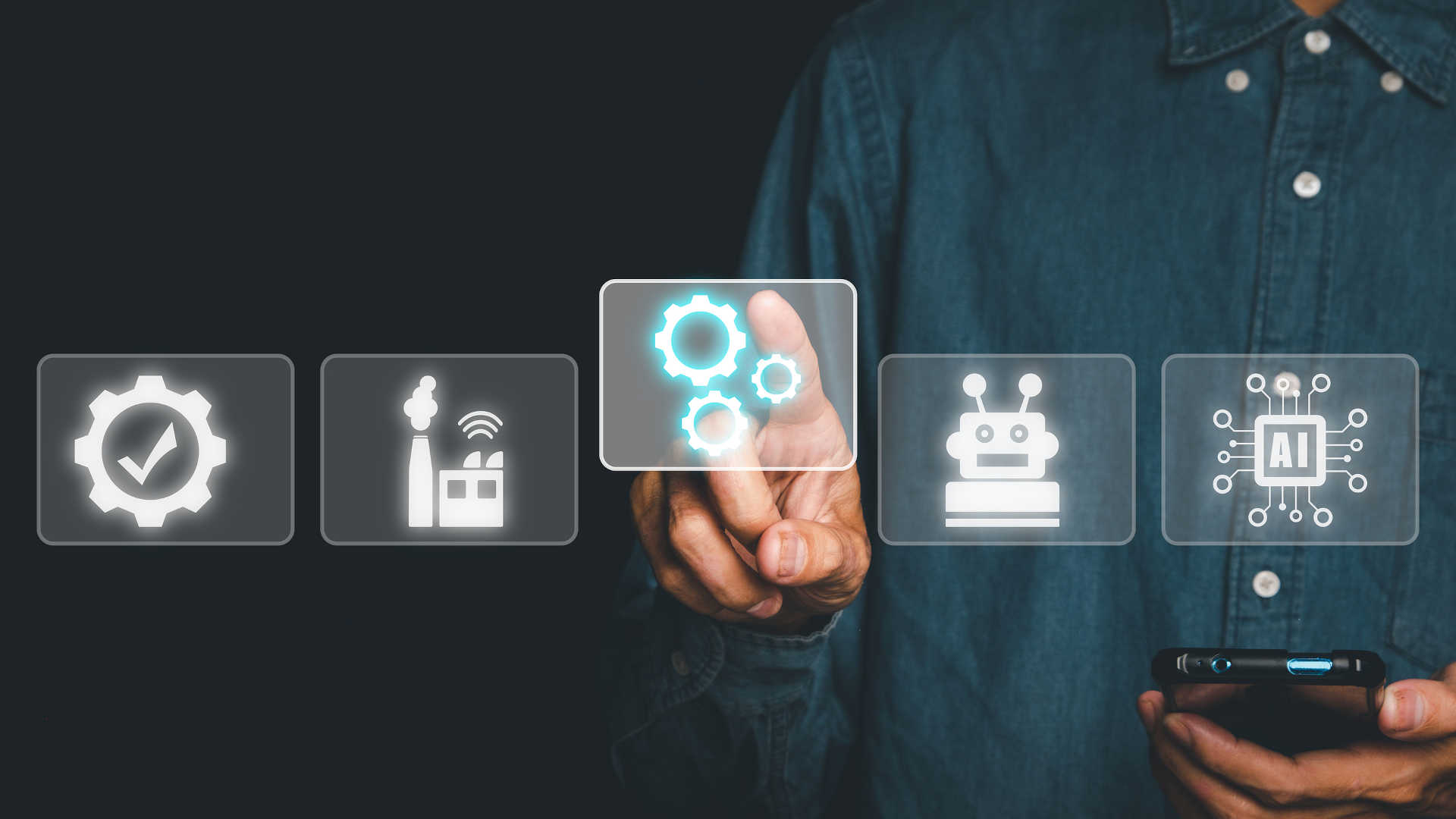 When to Automate Your Data Processing?
Knowing when to automate your data processing software is critical to stay competitive and resilient regardless of your industry or company size. Below, we explore common signs indicating a need to automate your company's data processing software.
Facing Labour Shortages
Labour shortage is one of the most pressing reasons companies automate their data. As a global issue affecting businesses and people worldwide, research predicts that by 2030, more than 85 million jobs may be left unfilled due to a shortage of specialised people. Some driving forces behind the labour shortage include COVID-19, low wages, an ageing population, and a technology skills gap. 
From hospitality and healthcare to IT, manufacturing, and logistics, there's a concerning shortage of workers in every area. Now is the best time for companies to consider automation solutions like data extraction software to improve processes without increasing headcount.
Experiencing Rapid Growth
Growth is another reason many companies seek automation solutions. Process automation is particularly beneficial for rapidly growing companies unable or unwilling to increase their headcount due to budget constraints or difficulty finding suitable candidates. Additionally, many companies come to Xtracta because they want to implement better processes as part of their growth.
Integrating technology such as Xtracta is relatively painless, especially for growing companies, as they are already in a state of change. Growing companies can implement automatic data extraction alongside new business systems. The company changing systems is an excellent opportunity to implement new software like Xtracta. Employees expect change to happen, and all changes occur simultaneously with minimum resistance.
Facing Market Pressure
Competition in every industry always pushes companies to operate more efficiently. You must be competitive to match if a competitor is undercutting your price. To do that, you need to ensure that you minimise your costs.
Humans are typically very expensive. For example, if an employer in New Zealand replaces a headcount where they may pay $80-90,000 a year with a system that costs $5000 in a year, the investment and return on investment speak for themselves. Automation can reduce business costs significantly and stay competitive.
You can also use automation as a point of differentiation between competing companies. Cutting your costs can make you more competitive in the market. This cost-cutting is quite common for outsourcing companies, especially in India and the Philippines, where everyone is trying to fight costs. While replacing one headcount may give a 10% difference between competing companies, a provider can dramatically undercut their competitor and win business by automating 50% of their workload for 20% of the cost.
Plateauing Worker Productivity
Workers can only do so much. Automation is a viable means to improve the unit of output per worker if you are unable or unwilling to increase your headcount, even with growing workloads.
For example, if employees can manually process 5,000 documents a month, their productivity may increase to 20,000, backed by automatic processing. In this way, businesses can scale what employees can achieve, utilising their time more effectively for high-value projects and tasks without increasing costs.
Data Analytics Don't Inform Future Decisions
Many companies won't capture all the data on the documents they receive. Why? Because capturing granular data that's not critical to business operations can be too costly to do manually. However, granular data can be beneficial for making business decisions. 
In accounts payable, capturing line items lets you know how much you spend with a vendor and how much to pay them to complete your transaction. However, you won't have access to comprehensive data if you can't capture all line items in your normal process. You can't drill into the analytics of what you're buying, verify that the prices you're paying are correct, or collect granular data in your Ledger. 
A company buying fuel must know how much it spends on gasoline, diesel, Avgas, etc. If they don't break this information down, then trends like the price of diesel increasing more quickly may go unnoticed. Tracking and responding to trends like this is critical to ensure better pricing or supply contracts. A company may also want to buy forward contracts for diesel if they see a trend of fuel prices increasing.
Capturing granular information is not a problem with automatic systems. Data automation means you can easily capture and process data exponentially faster without worrying about additional costs. Data extraction systems like Xtracta work with various business intelligence (BI) platforms. Companies can utilise their granular data in BI software for fast, easy-to-use data analytics.
The Cost of Inefficiency Outweighs the Cost of Change
Almost every business automation stems from this scenario. When considering automation, people are sometimes hesitant to implement it because they think it will be very complicated. However, the benefit of process automation is very clear if they look at the raw numbers. 
Automating your processing with data capture technology is the easiest investment decision you can make as a company. Automation costs exponentially less than continuing inefficient processes. For example, it might cost a company less than 10% for the same productivity level using an automated solution as it would with human labour. Even the cost for one employee with a salary of $50,000 compared to an automation solution costing around $5,000 per year is considerable.
Automation data capturing processes is a worthwhile investment with payback in the first month, even with the initial expenditure of effort during implementation.
Invest in Automatic Data Capture with Xtracta
Xtracta's data capture technology is powered by optical character recognition and artificial intelligence (OCR & AI). These tools can help you save valuable time and resources, no matter your industry. Xtracta can work with any application software, from Enterprise Resource Planning (ERP), Accounting and Payroll to Human Capital Management (HCM), Job Cost, Inventory, Logistics, and more. You can also integrate it into industry-specific software such as real estate and banking applications.
Get in touch with the team at Xtracta today to learn more about the benefits of automation for your company.