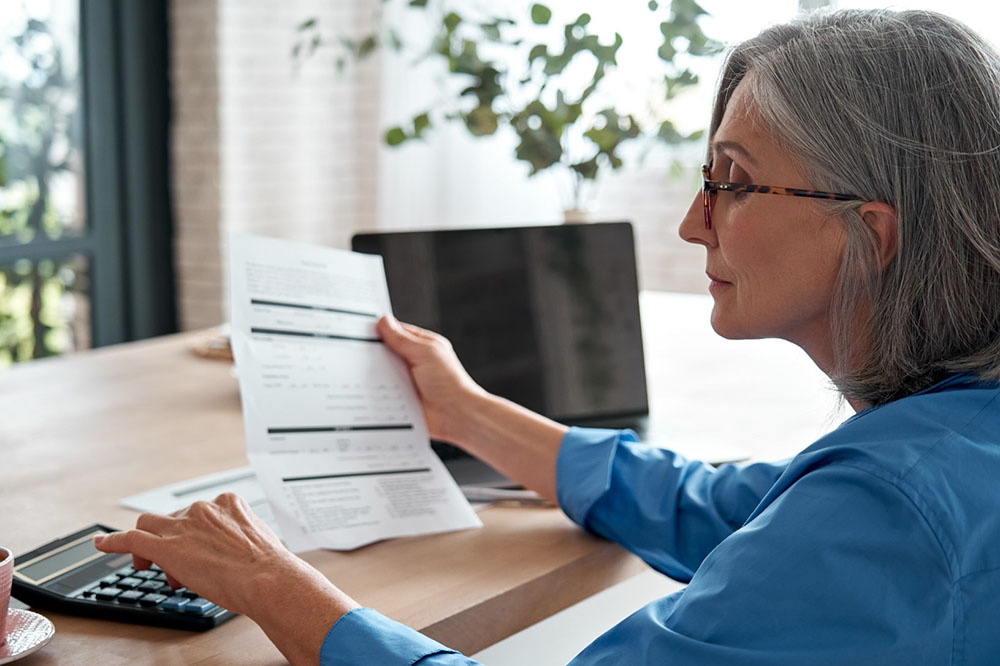 No matter the industry, when data entry is involved, the same concern crops up again and again—our human tendency to make mistakes.
The prevalence of human error is undeniable—and it can often take up more time in business than people think. Below we explore the impact of incorrect data input for organisations and discuss the benefits of OCR data capture and data extraction software in comparison to manual data entry, and the human tendency to err.
To Err is Human
Fundamentally, we all know humans are prone to make mistakes, especially when overworked, tired, distracted—the list goes on. But within business models where fast and accurate data processing is essential, small human errors can impact a company's ability to provide accurate results and even cause further mistakes down the line.
How Incorrect Data Input Can Impact an Organisation
When considering key components of business efficiency and accuracy, manual data entry is a time-consuming and inconvenient practice to maintain. When manually inputting data into a system, there is a higher chance of businesses entering incorrect data and depending on the industry, wrongly entered data can impact business in varying ways.
Incorrect data input can have varied consequences for business, including:
Unwanted copies of existing data
Expensive and time-consuming to fix
Cause delays due to poor data
Negatively influence decision making
Decrease productivity and business growth
Affect business relationship with customers
Below are two examples of industries where correct data entry and processing is critical for business operations.
1. Banking
Inputting accurate data is essential in banking; if a tired accountant were to input the wrong data—such as adding an extra zero to a payment or sending the payment to the wrong person—the consequences could cost the business an immense amount of time and money. Furthermore, if incorrectly recorded data goes unnoticed, this will affect a Loan Officer's ability to analyse the data correctly and they may end up making a loan to someone who is not worthy of credit.
2. Medical Record-Keeping
Medical record-keeping is another area where accurate data entry is vital. Doctors and medical practitioners need to maintain accurate medical records for patients, and authorised medical practitioners need to have easy access to them to accurately diagnose patient conditions and prescribe treatments and correct medical dosages.
How OCR Data Capture Improves Business Processes
While the human tendency to err is inevitable, machines don't get tired! Through Optical Character Recognition software (OCR), companies can input and process large volumes of data in seconds, without the hassle of manually entering it into the system, page by monotonous page.
Benefits of OCR data capture include:
Quick data acquisition – OCR takes away the hassle of manually structuring content, making data acquisition more efficient, reliable, and accurate.
Easy access – Through OCR, companies can easily sift through their database and retrieve specific information when needed.
Time-saving – OCR processing eliminates the hassle of manual data entry for enterprises and organisations, enhancing user experience.
Improved customer service and experience – due to the efficient and time-saving qualities of OCR, customer support agents can readily access customer information when they need it, allowing them to provide a more personalised and satisfactory customer experience.
Data usability – OCR allows companies to convert files into a wide range of digital formats (such as MS Word or Excel).
Cost-effective – OCR saves companies time and money, minimising the need to hire data entry employees and reducing the time spend fixing errors caused by manual data entry.
Improved productivity – with automated workflows and automated processing, staff productivity is maximised as they no longer have to spend all their time manually entering data into the system.
Online identity verification – from e-commerce, retail, and e-gaming to other industries that require online identity verification, OCR is a beneficial tool to utilise. It provides a secure method of enrolment for users in a business and offers a smooth and seamless customer experience.
Improved services and offers – through OCR data capture, digital businesses can boost the efficiency of customer onboarding processes and provide an effortless and unique experience for their customers.
Cloud storage – through OCR, companies can mobilise and store their data in the Cloud, making it easy to access and retrieve documents from any part of the world. Employees can also collaborate on a shared task easily from different locations.
Talk to the Team at Xtracta about implementing OCR data capture technology in your company
At Xtracta, companies gain access to quick and easy automated data processing like no other. We provide AI-powered data capture software that can easily be trained in document classification, capturing accurate data from virtually any document type within record time.
Once Xtracta has been set up and proper training has been implemented, companies can expect to receive far more consistent results with greater accuracy from Xtracta's software than from any other data automation software in the market—let alone from manual data entry processes.
Get in touch with the team at Xtracta today to discover the efficiency of streamlined data capture software for your company.