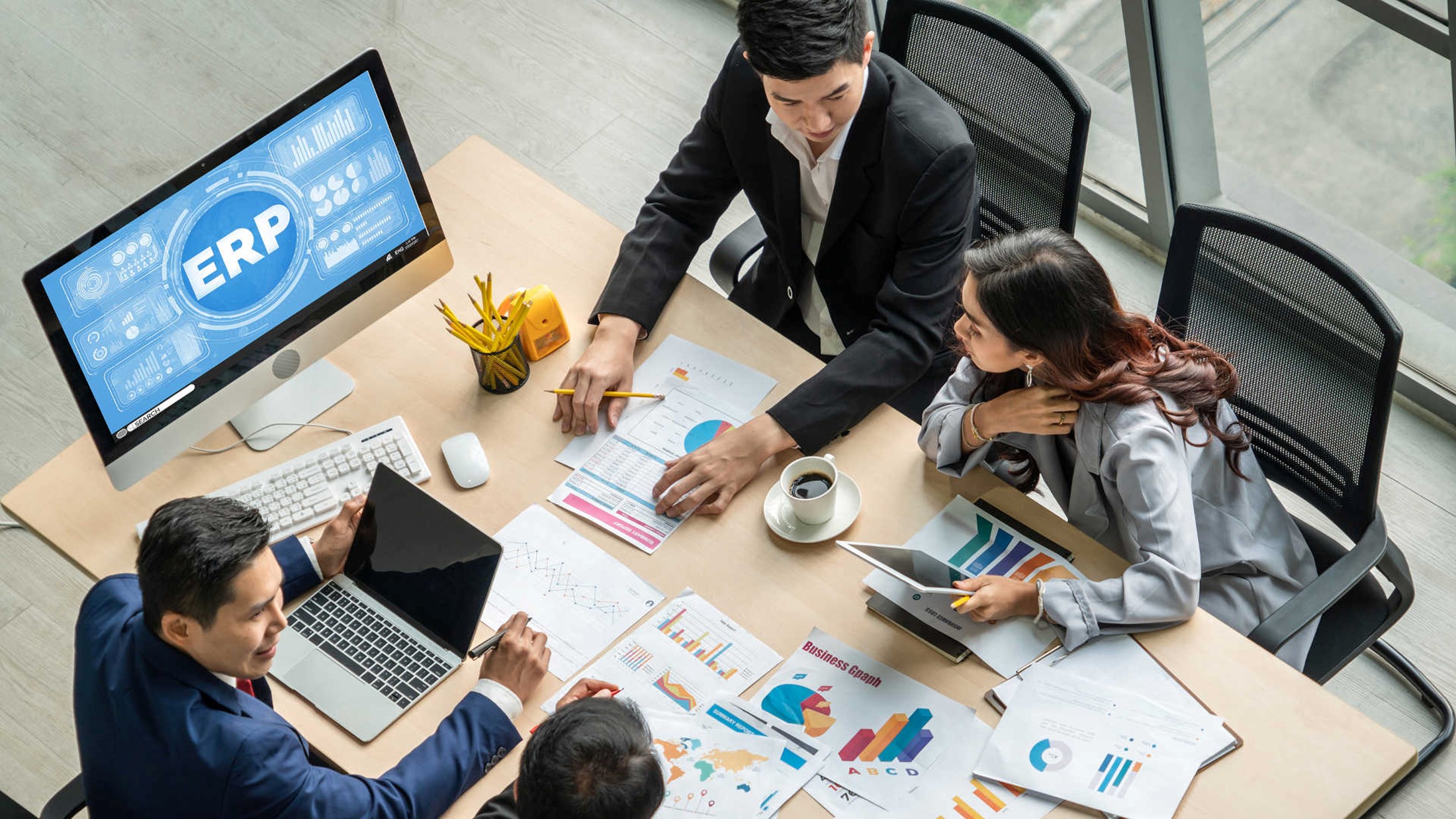 Enterprise resource planning (ERP) is an essential part of every business. We explore the role of data capture in an ERP implementation plan. Read on to learn why digital document extraction and data capture software are vital to successfully integrating your ERP implementation.
But First, What Is ERP?
Enterprise resource planning (ERP) is an all-encompassing business management system. An ERP application gathers inputs from various departments—from manufacturing and supply chain management to accounting, sales, marketing, human resources, etc.—to mediate business processes, offer insights, provide reporting, manage internal controls, and much more.
Larger companies often have ERPs that handle all parts of their business, from payroll to audit management, inventory management, invoicing, and accounting. Other daily tasks and activities ERP software manages include:
Procurement
Project management
Risk management and compliance
Supply chain operations, etc.
ERP Implementation
Implementing ERP software can help enable businesses to pinpoint areas for improvement or where expansion can take place. ERP software can automate many error-prone tasks, including customer billing, order processing, account reconciliations, etc. It can also allow teams' information to help them operate more efficiently.
A primary benefit of ERP is that it provides both a broad view of the business's health and detailed insights into processes or key performance indicators (KPIs).
ERP Implementation is a Massive Undertaking
An ERP implementation integrates many functions across a business; moving to a new ERP is usually a huge project. Planning, configuring, and deploying a new ERP system is a complex and often lengthy process that can take months to complete.
For example, a recent client of Xtracta's moved to a Microsoft Dynamics ERP. This implementation has been a massive project, taking nearly two years to complete. ERP implementation can be an extended process because the systems touch on many parts of a business. A plan is necessary for every department and person impacted by the change.
Organisations must define implementation requirements carefully, redesign processes to best take advantage of the system, configure the ERP system to support those processes, and perform comprehensive testing before deployment. Navigating and completing all these steps on schedule takes detailed planning and a well-framed phased implementation approach.
Why Incorporate Data Capture?
Implementing a new ERP system is quite an opportune time to implement data capture technology. A key reason for this is that your business is already in a state of change; everything is already in place, and everyone involved is prepared for it.
Additionally, everyone in charge of managing that change is already onboard, as expert consultants usually help teams through the change management process when an ERP implementation occurs.
As automation increases in popularity, more companies include data capture technology in their ERP implementation plan. Quite a few of our clients bundle Xtracta's software with their new ERP implementation so that they have everything done and completed all at once.
This strategy has a massive advantage as everything (and everyone) has been prepped for change; adding to that process is a great opportunity for seamless integration with minimal potholes. For example, suppose you are implementing data capture technology and already have an existing ERP and set processes. In that case, the implementation may seem taxing, as it will require more change for various parts of the business. These changes may include how documents arrive and are processed; approval processes may also need to be implemented.
Additionally, the process can feel like a nuisance if you're not already in a state of change, and companies may experience more pushback from teams or departments. Contrastingly, incorporating additional process optimisations is a small extra amount of energy for people to invest if there is already an attitude within the company that a big change is happening.
For this reason, many businesses incorporate data capture as part of their ERP implementation. This implementation minimises the perceived hassle, taking advantage of the state of change and promoting a positive response from employees going through the transition.
Furthermore, businesses can plan all other processes around this implementation at the same time. For instance, suppose a company implementing a new ERP system is required to alter how they handle their inbound sales (customers' purchase) orders as part of that ERP implementation. For example, they will need to switch from a paper-based process to a fully digitised one. The company will also be looking to simultaneously implement technology such as Xtracta for automated inward sales order processing. They will also have pre-existing processes for manually handling those sales orders that need to change.
Due to the ERP implementation, they will already be in a state of flux and modification when implementing the data capture software. While these changes can seem more of a hassle when implemented individually, if business processes are already changing, it makes little difference to those involved. Teams are expecting change, and the company already has the resources to manage it.
Incorporate Xtracta into Your ERP Implementation Strategy Today
ERP is a fundamental part of every organisation, and data is at the core of every ERP system. It is staggering how vast a quantity of data is required to flow in an ERP system, and the accuracy of the data determines how successfully the ERP serves you. Timing and efficiency gains are other crucial factors in your ERP implementation's usefulness—rapid and even real-time document processing for business processes such as delivery, procurement, and accounts payable (AP) can help achieve that.
Regardless of industry, Xtracta's versatile document automation and contract, receipt, sales order, and invoice OCR software can enhance productivity and efficiency for your business. Get in touch with our team today to discuss the benefits of incorporating our technology in your ERP implementation strategy.