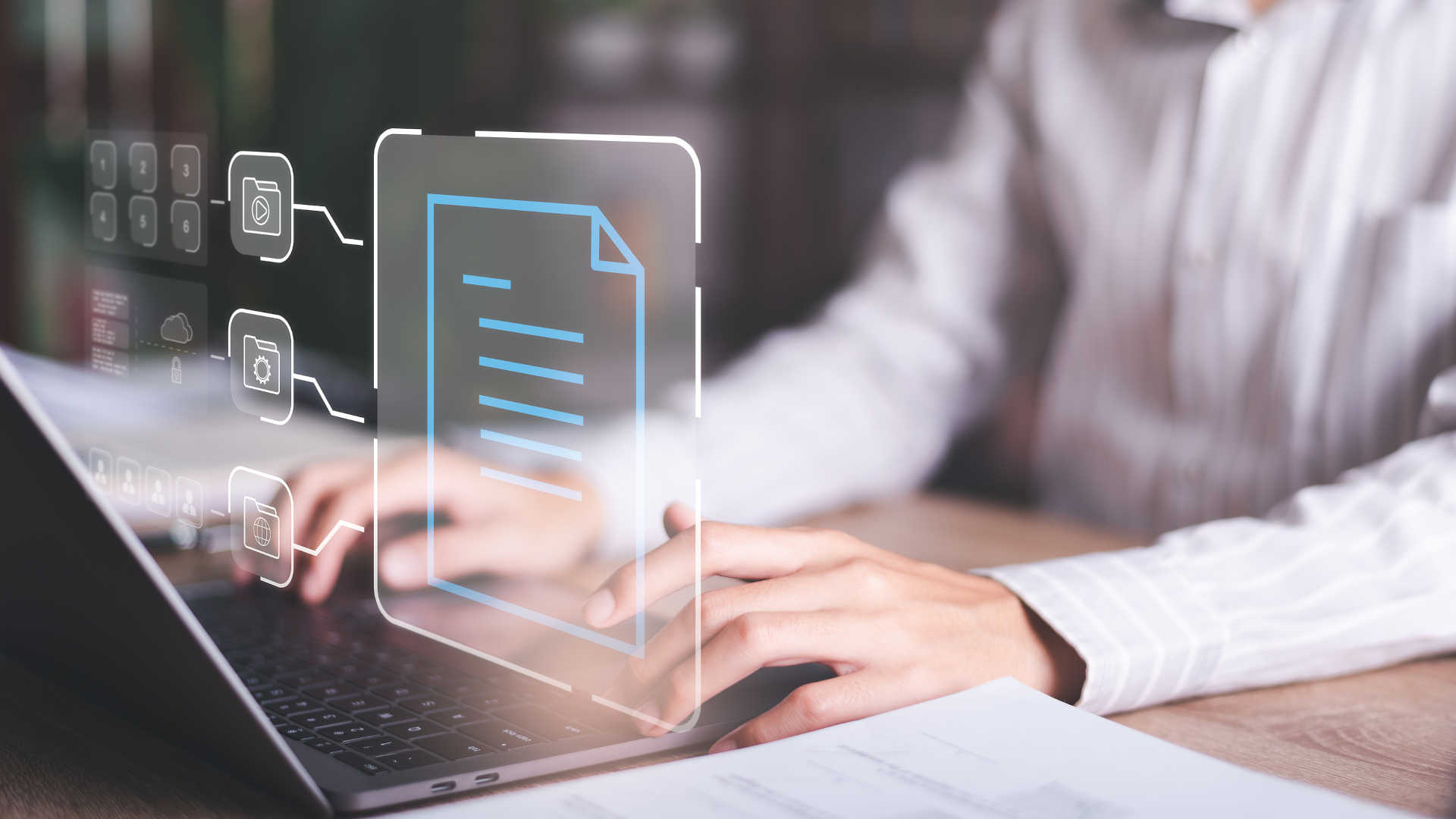 IDP Fundamentals & The Stages of Data Processing
Intelligent Document Processing (IDP) is critical to any organisation looking to turn vast amounts of unstructured data into actionable insights or optimise existing workflows. This article explores the basics of IDP and the different stages of data processing. Learn how your enterprise can use Xtracta's data extraction software to drive real business value.
Different Needs, Different Approaches to IDP
Intelligent Document Processing (IDP) is a process that leverages technology to extract valuable information from various document types. IDP enables businesses to convert unstructured and semi-structured data into meaningful data that is easy to use in accessible formats. However, the requirements for IDP vary greatly among different organisations.
Some organisations have highly structured data, and their primary focus is on capturing data from forms. For others, the primary focus is on organising and classifying their documents. For example, a customs broker may need to separate certifications, lading documents, and commercial invoices to process them individually.
In some cases, the focus is on extracting data from semi-structured documents. Layouts and designs differ in semi-structured documents, but the underlying data is similar. For instance, contracts and resumes are examples of semi-structured documents with similar data, even though they have different layouts and designs. While drafted uniquely, most contracts will contain starting dates, period information, and mention of the parties involved. A contract between two companies usually will also have common clauses such as liability clauses or assignment clauses. Resumes typically detail the person's educational history, work history, interests, referees, etc.
Combining structured and semi-structured data is also possible. Document type detection and classification occur first, followed by data extraction from either forms or semi-structured documents.
IDP for Large Volumes of Incoming Documents
For organisations that receive large amounts of incoming documents, IDP can help with document separation and extraction. For example, when scanning 100 pages of mixed documents into, say, a single PDF, you can use IDP to separate the individual documents from the one large PDF, determine the type of each document, and then extract the relevant information based on the required fields of information for a particular document type. This process is the most comprehensive of IDP.
IDP for Projects of All Sizes
IDP for projects can vary greatly in scope and complexity. Utilise IDP to extract data from simple sign-up forms to more complex jobs like separating, classifying, and extracting from multiple document types. For managing processes that include multiple document types but manage as one Job or process you can use the Xtracta Batch system.
The Standard Stages of Data Processing
Here, we review the standard stages of data processing among IDP platforms and highlight the unique features of Xtracta's data capture software.
Data acquisition – This stage involves acquiring the data, which can be done by scanning documents, forwarding emails, reading from an inbox, or converting faxes into electronic images.
Pre-processing – This stage prepares the documents for display, captures text, and performs document analysis.
Auto-separation – This stage separates the documents based on the data from pre-processing.
Classification – This stage classifies the separate documents or incoming documents. Then, it reroutes data into different work streams for relevant data capture.
Data Capture – This stage is where relevant fields of information are extracted based on the document classification (or type).
Review and validation – Following classification and sorting of data is the review and validation stage. Some organisations review every document to verify the accuracy of data extraction. Others use validation tools and confidence scores for automatic verification or allow documents to flow freely without verification.
Output stage – The final stage involves sending the data into a client's system of choice, such as a document management system, accounting software, or industry-specific software (e.g., insurance or health care). This step typically occurs through data connectivity between the IDP platform and the client's Line of Business (LoB) platform.
While most software platforms follow a standard process, the high customisation capabilities of Xtracta make it an ideal IDP platform for businesses of all shapes and sizes. With Xtracta's user-friendly customisation capabilities, organisations with custom document types can easily train their models. Businesses looking for pre-trained models with extensive functionality can rely on Xtracta's out-of-the-box models for auto-separation, document type detection, extraction, and more.
Discover the Benefits of IDP for Your Business
IDP is a crucial technology that can help organisations turn unstructured data into actionable insights. If you're interested in uncovering the advantages of IDP for your business, get in touch with the team at Xtracta today.
Regardless of industry, Xtracta's versatile document automation, invoice, and contract OCR software enhances the productivity and efficiency of businesses. Contact us to discuss the benefits of IDP for your business.